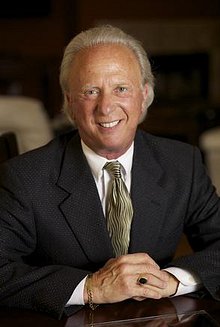 "Pacific Investment Properties is committed to achieving the best results for each client. We have built a company driven by long-term client relationships."
Peter L. Edelmuth
Broker/Owner
WE HELP OUR CLIENTS CREATE AND PRESERVE WEALTH BY PROVIDING THE BEST
REAL ESTATE SALES, FINANCING, RESEARCH AND ADVISORY SERVICES AVAILABLE.
Pacific Investment Properties was formed to provide a variety of real estate services including Property Acquisition, Leasing, Professional Marketing, Market Knowledge and Consulting, to owners and investors of residential income property.
Pacific Investment Properties offers insight into the real estate marketplace that allows us to create a real estate strategy that truly helps you make the most well informed decisions possible. We are dedicated to providing creative solutions for our clients that produce effective results in achieving their real estate goals by becoming a "well informed investor". We accomplish this through respect and attentiveness to their needs, supported by innovative strategies and unparalleled expertise.
Our strength is sustained by the relationships we create. We operate from a position of honesty, integrity and respect for the individual, consistently making this our focus. We are driven to provide the highest level of service, as well as performing beyond the client's expectations.

We ensure quality and success through collaboration, creativity, commitment and open, honest communication. The depth of knowledge and experience of our commercial brokerage team enables us to successfully complete any type or size of real estate assignment through customized services that meet our client's strategic needs.

With over 44 years of investment experience, Pacific Investment Properties focuses on the investor's needs and requirements, completing the acquisition or sale to our client's satisfaction. Located in beautiful San Diego, Pacific Investment Properties is able to very effectively cover Southern California's commercial real estate needs.